Corporate Profile
Who we are and what we do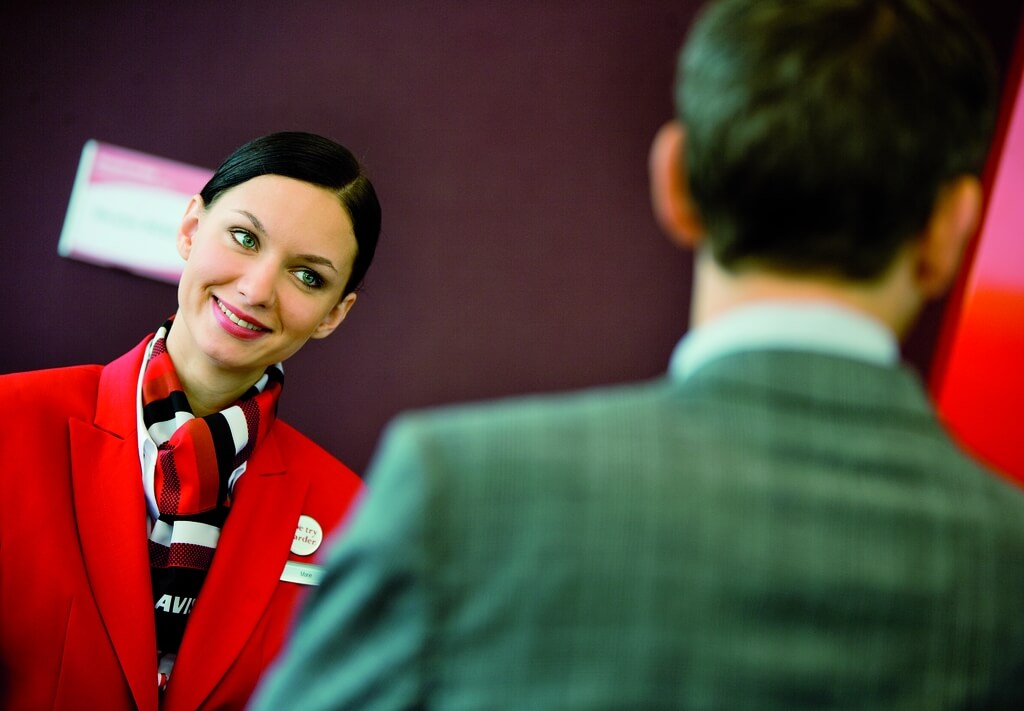 ABOUT

AVIS BUDGET GROUP
Avis Budget Group is a leading global provider of vehicle rental and car sharing services, operating three of the most recognized brands in the industry through Avis, Budget and Zipcar. The Company is a leading vehicle rental operator in North America, Europe, Australia, New Zealand and certain other regions it serves. Avis Budget Group and its licensees operate the Avis and Budget brands in approximately 180 countries throughout the world.
WELCOME TO AVIS


Car Rental



Avis Rent a Car Philippines and its subsidiaries operate one of the world's best-known car rental brands with approximately 5,500 locations in more than 165 countries. Avis has a long history of innovation in the car rental industry in the Philippines and is one of the world's top brands for customer loyalty. Know more at avis.com.
ABOUT

AVIS PHILIPPINES
G&S Transport Corporation ("G&STC") was established in April 1972 for the specific purpose of operating the Philippine license of Avis Rent A Car International. G&STC started operations in April 1972 with 6 cars and one station. Today it has a fleet of more than 450 vehicles and 15 stations and counters throughout the country, and is also known by its trade style "Avis Philippines."
Over the past 45 years of operations, Avis Philippines has operated in several segments of the car rental industry, including the airport transfer service, the car transfer segment (i.e., point-to-point pick-up and drop-off), the car-hire service (minimum of 2 hours rental), the chauffeur-driven rental market, and the self-driven car rental segment. The last of these is the more commonly known type of rental service throughout the developed world. However, in the Philippines, as in a few other rental markets, the chauffeur-driven service is traditionally more popular, because of difficult local driving conditions and the poor state of roads in these slower-growing economies.
The Qualities That Make

AVIS


The #1 Car Rental In The Philippines

The name Avis is known both locally and internationally as a safe, and reliable transport service available in 165 countries worldwide.

Its nationwide network which enables clients to make a reservation in one location and use the vehicle in another location.

Its well-trained personnel who ensure that the quality standards of Avis International are consistently being met.

The high quality service offered to all our clients.
VISION, CORE VALUES AND MISSION STATEMENT
Avis strives to ensure a stress-free rental experience and conducts its business with
the highest standards of honesty, trust and professionalism.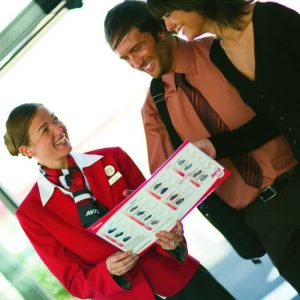 VISION
To be the country's PREMIER transport service provider in the car rental industry by delivering GLOBAL QUALITY SERVICES to our customers.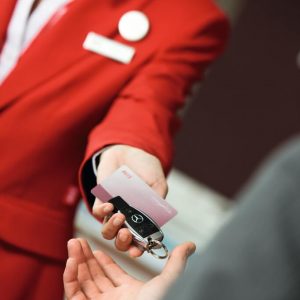 MISSION
To consistently provide SAFE, EFFICIENT, AND RELIABLE transport services through competent, highly motivated, trained and qualified personnel. We shall warrant the safety and road worthiness of all our vehicles at all times.
CORE VALUES
To accomplish this vision, G & S Transport Corporation is guided by the following core values:
Consumers Choice Gold Seal of Quality Awardee – #1 Car Rental Company
2016
People's Choice Excellence Awardee – #1 Car Rental
2015
Consumers Choice Awardee – #1 Car Rental Company
2015
Annual Consumers Choice Awardee – #1 Car Rental Company
2014
Consumers Quality Awardee – #1 Car Rental Company
2012
Top Brand Awardee – Best Car Rental Company
2012
Annual Consumers Choice Awardee – #1 Car Rental Company
2011
Top Brand Awards – Best Car Rental Service Provider
2011